ECO CHEMICALS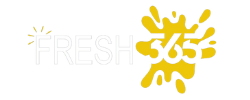 Fresh 365 Eco includes a range of probiotic based products. Products containing probiotics have seen a vast uplift in recent years. Probiotics work by using eco friendly bacteria to colonise surfaces. Enzymes are then produced which break down organic matters such as carbohydrates, fats and proteins. By doing this, these products are able to effectively remove soiling for a long-term cleaning effect and help to eliminate unpleasant odours. Due to the non-corrosive nature of probiotic cleaners, surfaces are not damaged by their regular use.
The key benefits of using probiotic cleaners include cost reductions, health benefits and a reduction in environmental impact. These products use a sustainable source of UK cultivated enzymes which have a minimal environmental footprint. As always, cost effectiveness is key when selecting cleaning products. Once the surfaces are colonised, the bacteria continues to work long after the product is applied. This reduces the volume of product required and, as a result, costly labour time. Bacteria can reach hard to access areas where conventional products would not be as effective, such as in grouting, floor imperfections, grease traps and carpet underlay.
Fresh 365 Eco represents a revolutionary step in environmental cleaning. These products are powerful, effective and safer than many cleaning chemicals in use. All are non-toxic, non-flammable, non-carcinogenic and non-harmful to marine and aquatic life.
Made from plant based, environmentally friendly ingredients to be fully user-friendly and biodegradable, they comply with all the current and forthcoming legislation including EC Detergent Regulation 648/2004 and REACH 1907/2006. There is a product in every area that users are likely to need, from dealing with toilet odours, to maintaining hard floors or cleaning carpets, degreasing hard surfaces, or for simply washing hands, Fresh 365 Eco covers it all.